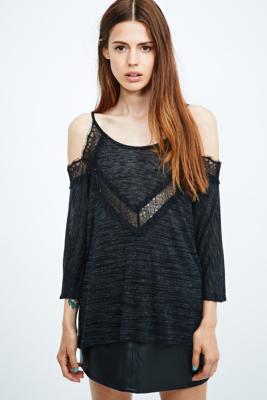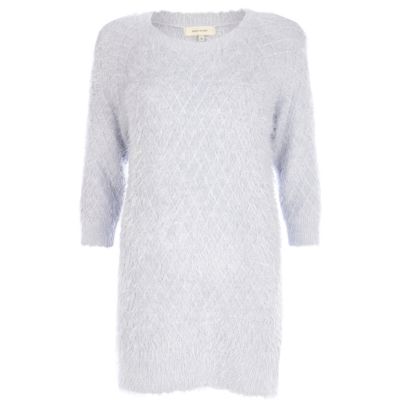 I know I'm not the only one who feels like their wardrobe needs a total re-vamp the minute a new season rolls around and it's safe to say this A/W is no different. After browsing on numerous websites, wandering round countless shops and watching a bunch of Lookbooks, I have quite the wishlist.
The first thing on my list is this gorgeous top from Urban Outfitters. I can only blame the lovely Corrie for this. After watching her Haul the other day I am obsessed with this top. I think it's so different to anything I've seen on the High Street recently, I love the lace and the cut out shoulders. It's more of a need than a want really.
Next on my list is the Jamie Jeans from Topshop. Yes, nothing unusual here, a girl after some Topshop jeans but I have been after a pair of ripped black jeans for about 4 months now and every pair I see I have some sort of grumble about them. But alas, I saw these while I was aimlessly strolling around in town and they are perfect. The material is also a little thicker than the Leigh jeans which is key with A/W having arrived as it is going to be getting much colder! I might be risking some frost bite on my knees...

Okay so I'm kind of loving knitted dresses at the minute and this lovely lilac one from River Island is killing it. It just looks so soft and snuggly and absolutely perfect for long winter days at the office.

ASOS is fast becoming one of my favourite places to shop and this Mono Gingham Shirt is just one of the reasons why. I have been after a shirt like this for ages but never actually gotten round to buying one. Can I just point out it's £25! Talk about a bargain.

Another shirt from ASOS I have my eye on is this Green Check one. I really like the colour of this shirt as I feel most check shirts have red tones in them whereas this is green based, which I think is so different. I don't own much green and this would be good to add a pop of it to my wardrobe.

It's kind of like a rule that you need new boots for winter, so when these beautiful Chelsea Boots on ASOS caught my eye, I knew I had to have them. For me, these would be primarily worn to work so comfort is key. That means a flat heel, I can't face walking up and down flights of stairs and getting on buses in heels everyday. These have the tiniest heel so sore feet would be very unlikely. I love the shine of them and they're very different to the boots I had last year which were more patent than shiny. They also look durable which is important when living in rainy Scotland through winter!

So this is my current A/W Wishlist, it will no doubt have a few additions by this time tomorrow. Now I'm just wondering how long they will stay on the list before they end up in my wardrobe...

What's on your current wishlist?